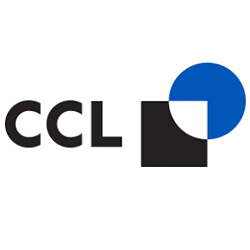 Maintenance Technician
Schiller Park, IL
401K / Retirement plan, Dental Insurance, Life Insurance, Health Insurance
CCL Label is a profit-sharing company and our industry is exploding with demand for packaging. Our facilities are equipped with state-of-the-art equipment and we are looking for individuals to take their careers to the next level.
This position involves relocation to South Dakota.
Join a rapidly expanding global label printing company! CCL Label in Sioux Falls, SD.
Relocation assistance is available!
Competitive pay commensurate with experience and skill level.

1. High School Diploma & basic computer skills.
2. Min 5 years of practical experience in similar plant maintenance function.
3. Able to read & understand diagrams, blueprints and schematics for electrical wiring, pneumatics, hydraulics, mechanical drawings.
4. Communicate well with management, maintenance team and shop floor.
5. Work efficiently under stressful situations.
6. Able to lift up to 50 pounds.

IDEAL:
1. Being a journeyman electrician or journeyman mechanic.
2. Additional Tech School education in subjects such as mechanics, electronics, hydraulics, pneumatics.
3. Or have verifiable additional on the job experience or training with electronics, pneumatics, hydraulics.
4. Having worked in Printing/Packaging environment, i.e. having previous experience with the following type of equipment: printing presses, roll slitters, air-compressors, water-chillers, Oil heating systems, Oxidizers

1. Provide maintenance support to facility operations.
2. Ability to perform work safely (comply with all safety codes).
3. Inspect equipment for compliance with safety regulations and help maintaining a clean, safe and organized working environment.
4. Identify, troubleshoot and repair problems in mechanical, electrical, pneumatically and/or hydraulically controlled systems.
5. Perform preventive maintenance.
6. Assist with the installation of new equipment as well as upgrades on existing machinery.
7. Must work as a team participant along with other maintenance staff.
8. Understand that maintenance is a vital service function to operations/facility and act accordingly.
9. Other duties as assigned.

REPORTING:
The Maintenance Technician will report to the Maintenance Supervisor.

We are an EOE employer

47682615