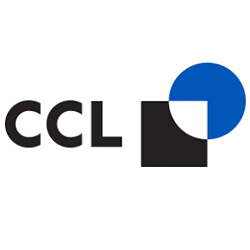 Manufacturing Engineer
Milwaukee, WI
Health Insurance, Life Insurance, Dental Insurance
Do you have experience as a Manufacturing Engineer?
This position is located in Sioux Falls South Dakota and requires relocation to South Dakota.
Relocation assistance is available!
Join a rapidly expanding global label printing company! CCL Label in Sioux Falls, SD is looking for quality individuals with experience as a Manufacturing Engineer.
Competitive pay commensurate with experience and skill level.
South Dakota is a personnel income tax-free state.
401/k and Short term and Long term disability insurance paid for by company.

CCL Label is a profit-sharing company and our industry is exploding with demand for packaging. Our facilities are equipped with state-of-the-art equipment and we are looking for individuals to take their careers to the next level.
Our organization rewards our employees with an excellent benefit packaging including medical, dental, vision, 401K, STD & LTD, life insurance, gain share program, gift cards for annual physicals, gift cards for work anniversary, tuition reimbursement, scholarship programs for dependent children of our employees, and flexible work schedules.
The ideal candidate will have a 4 year degree in Mechanical or Chemical Engineering.


The candidate must be able to perform in a high-paced production environment and have excellent interpersonal skills.

The position requires lifting up to 50 #'s and standing in a production environment for long periods of time.


• Department supervision
• Department scheduling
• Prepare purchase requisitions
• Workflow organization and definition
• Data entry as required to report production.
• Prepare corrective action responses and audit responses to ensure the action is indeed preventing repeat occurrences.
• Small maintenance tasks while requesting maintenance department assistance as needed.
• All aspects of employee management including interview, train, discipline, annual review, time-card approval.
• Safety enforcement
• Develop and document best practices
• Ensure first time right department output
• Conduct and document department training
• Responsible for machine uptime of the equipment
• Identify and act continuous improvement opportunities
• Prepare and participate in facility and department audits
• The position will supervise personnel, activities, and equipment in the assigned production department.
• Other duties as assigned

We are an EOE employer

62181292